Truehope loses court battle with Health Canada
The battle that Truehope started way back in 2003 has had what we would consider to be a happy ending. The Federal government defended itself by presenting evidence that convinced the court that what Tony Stephan, David Hardy and their entourage tried to do was actually wrong. Their lawyer Shawn Buckley presented the usual case with submissions from Dr. Bonnie Kaplan and the rest of their supporters. But, in the end they lost. We don't know what the legal costs have added up to, but they must be significant.

Links to the actual court case:

The case was won because Health Canada's lawyer proved to the judge that Truehope had violated the Foods and Drug Act when they advertised and imported unapproved products to be sold by them in Canada.
The website solicits participation in a clinical trial research and seeks to attract parents of children with mental illness with statements such as "finding true hope in despair". The product is being promoted for the study and treatment of serious disorders such as anxiety and panic disorder, bipolar affective disorder, fibromyalgia, schizophrenia, attention deficit hyperactive disorder, clinical depression, Tourett's Syndrome, etc. which are not amenable to self diagnosis or self-monitoring.

E.M.Power has not received a DIN or NOC for any of the indications for which it is being sold and advertised and is not properly labelled. Consequently, the false, misleading, and deceptive selling/advertising of this unapproved and improperly labelled drug product is in violation of sections 9(1), 9(2), C.01.003, C.01.004.01, and C.01.005.
No mention has been made on the Truehope web site and don't expect Shawn Buckley or his NHPPA to admit a defeat of this magnitude.

Shawn Buckley videos on health freedom, government seizures, and Bill C-6:

I also expect that the folks at "It's Everyone's Business" won't mentioned it either.
---
Autumn Stringam's book tour 2007
Autumn Stringam is Tony Stephan's daughter. She's been busy promoting the latest version of her autobiographical book, Promise of Hope
.
It was published in September 2007 by Harper Collins, a major Canadian publisher.

The publisher also rolled-out a video on YouTube.com, and one of Autumn's brothers claims to have placed a dozen or so copyright videos on YouTube as well. It would appear that this is in violation of copyright laws.

So far, she's been on radio stations in major markets, and articles have appeared in most large regional newspapers. Of course, most references to those who have questioned her story about Empowerplus over the years have been left out. Harper Collins seems to have trained her well in the art of public presentations.
MUST READ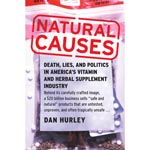 Natural Causes:
Death, Lies and Politics
in America's Vitamin and
Herbal Supplement Industry
by Dan Hurley
In his lively debut, health and medical journalist Hurley takes aim at the $21 billion supplement industry and its potentially injurious "natural" products. Hurley maintains that the Dietary Supplement Health and Education Act of 1994 is one of the worst laws on the books. Shielding vitamins and herbal concoctions from FDA testing, it requires only that no curative claims be made for such "dietary supplements." If you think that "herbal" weight loss products are all safe, think again. Hurley targets the scam artists who sold billions of dollars of adulterated pills to make a buck, and left many people dead or permanently ill for the rest of their lives. The Chinese herbal products for weight-loss are especially dangerous.
Support HealthWatcher.net

If you would like to support our efforts to combat quackery, health and diet fraud we make it easy for you to donate to the cause.
Canadian Quackery Watch - Hot Topics
EMPOWERPLUS - Truehope or Truehype?
---
EMPOWERPLUS in a nutshell

Health Canada has advised consumers not to use Empowerplus, also known as EM Power+ and EM Power. It is classified as a drug, yet it continues to be sold, in one form or another across North America.

Despite police and government raids on their corporate headquarters in Alberta, Canada, and the fact that research was halted years ago, the companies that market nutraceuticals like EMPOWERPLUS to desperate psychiatric patients are all alive and apparently doing quite well.


It seems that the original company, Truehope Nutritional Support Limited (also known as Synergy) now has competition.

Health Canada has identified risks associated with the use of Empowerplus. The safety and efficacy of Empowerplus has not been shown. The drug is being sold to treat serious disorders, such as bipolar disorder, anxiety disorder, panic attacks, attention deficit disorder, schizophrenia, autism, Tourette's syndrome, fibromyalgia and obsessive compulsive disorder.

Serious central nervous system conditions are best treated under the supervision of a health care provider. These serious disorders should not be self-medicated or self-diagnosed.

The EMPOWERPLUS spin has now become a political battle, spearheaded by members of an ultraconservative group of entrepreneurs, right-wing politicians, and consumers who claim that the product works miracles. Please follow the links below to get the big picture.

If you want to order the book, Pig Pills, Inc. Click Here
---
Lawyers and Settlements
EMPowerplus Legal Help - April 13, 2007
If you or a loved one has taken Empowerplus and have subsequently had worsening psychiatric symptoms, please click the link below to send your complaint to a lawyer who will evaluate your claim at no cost or obligation.
Click here to submit your complaint through a secure form - By submitting this form, you are asking lawyers to contact you. You are under no obligation to accept their services, and you are free to choose which lawyer you want to work with. Lawyers are usually paid out of the proceeds of a successful settlement or verdict.
Empowerplus linked to suicide attempt
Terry Reith reports from CBC's Edmonton affiliate - April 10, 2007
This story was broadcast on the CBC National news from coast to coast. It focused on the story about an Arizona woman who was convinced that Truehope assistants were "medical personnel". She said that she thought that she was talking to a "doctor". She was told that if she went back on her prescription medication that it was the "worst thing that you can do". She ended up losing her management position and ended up trying to commit suicide. Representatives of the company refused to talk to the CBC about the story.
TrueHope EmpowerPlus - and the Danger of Unproven Nutritional Supplements - Schizophrenia.com comments:

There are no nutritional supplements that a consensus of experts judge as having been proven effective (by themselves) in treatment of any serious mental illness (schizophrenia, bipolar disorder or depression).
At Schizophrenia.com we try to cover all the important developments in the complementary treatments that are becoming available for schizophrenia. We don't care where effective treatments originate for schizophrenia - but we do care that they are effective. We don't want to see our family members harmed by products or services, and we don't want to see our community members waste their money. We want the companies that sell any type of product (complementary therapies or medications) to be completely honest about the research, risks, negative side-effects of what they offer - and to not overstate their case.

The CBC's news report video demonstrates how some customers feel that they've been misled and harmed by a supplement manufacturer called TrueHope, the makers of Empowerplus nutritional supplement.
Autumn Stringam's book tour Sept. - Nov. 2007
Autumn Stringam is Tony Stephan's daughter. She's been busy promoting the latest version of her autobiographical book, Promise of Hope
.
The publisher also rolled-out a video on YouTube.com, and one of Autumn's brothers claims to have placed a dozen or so copyright videos on YouTube as well. It would appear that this is in violation of copyright laws.

So far, she's been on radio stations in major markets, and articles have appeared in most large regional newspapers. Of course, most references to those who have questioned her story about Empowerplus over the years have been left out. Harper Collins seems to have trained her well in the art of public presentations.
Canada issues fresh warning on Empowerplus
CBC News bulletin - Thursday, March 1, 2007
There have been nine reports of serious adverse reactions associated with the use of the controversial supplement EMPowerplus, Health Canada said Thursday.
The maker of the mixture of vitamins and minerals, Truehope Nutritional Support Ltd., says the "alternative mental health treatment" offers hope to people who suffer from bipolar disorder (manic depression), anxiety disorder (panic attacks) and other mental illnesses.
But Health Canada has warned about using EMPowerplus in the past, and even launched an unsuccessful court case to try and stop the distribution of the supplement.
On Thursday, Health Canada said the adverse reactions "relate to worsening of psychiatric symptoms in those patients with serious underlying mental health problems, such as bipolar disorder and depression."
The problem may have arisen because users stopped taking prescription drugs or took EMPowerplus with prescribed drugs.
Health Canada said consumers with the conditions could face "a potential risk to health associated with the use of the product EMPowerplus."
---
Reports of Adverse Reactions in Patients With Serious Mental Health Conditions Suspected in Association With Use of Prescription Medications and EMPowerPlus
Information Update
February 28, 2007
OTTAWA - Health Canada is updating Canadians about adverse reaction reports it has received concerning the use of EMPowerplus, a vitamin mineral supplement, for serious medical conditions.
Health Canada has received nine case reports of serious adverse reactions associated with the use of EMPowerplus. Most of the adverse reactions relate to worsening of psychiatric symptoms in those patients with serious underlying mental health problems, such as bipolar disorder and depression. The worsening of these symptoms could be related to taking the product and discontinuing prescription medications or taking the product in conjunction with prescribed medications. As a result, Health Canada is advising consumers with these serious conditions that there is a potential risk to health associated with the use of the product EMPowerplus.
Health Canada is concerned about the health risk posed by this product's promotion, including unauthorized health claims, and medical advice being provided by non-medically qualified staff of Truehope Nutritional Support Ltd. to patients with serious medical conditions to discontinue their prescribed medications. This may result in serious adverse health consequences.
It is important to discuss the treatment of serious medical conditions with a medically qualified practitioner.
A Health Canada public advisory and an information bulletin were previously issued in 2003, concerning the use of EMPowerplus for the treatment of serious medical conditions. With the receipt of the adverse reactions, Health Canada remains concerned about the health risks associated with the use of this product.
Consumers requiring more information about this Health Canada Information Update can contact Health Canada's public enquiries line at (613) 957-2991, or toll free at 1-866-225-0709.
To report a suspected adverse reaction with this or any other health product, please contact the Canadian Adverse Drug Reaction Monitoring Program (CADRMP) of Health Canada by one of the following methods:

Telephone: 1-866-234-2345
Facsimile: 1-866-678-6789

CADRMP
Marketed Health Products Directorate
Tunney's Pasture, AL 0701C
email: cadrmp@hc-sc.gc.ca

Media Enquiries:
Alastair Sinclair
Health Canada
(613) 957-1803

Public Enquiries:
(613) 957-2991
1-866 225-0709
 
Health Canada Adverse Effects
Report Form
You can submit complaints of adverse effects from
EMPower Plus or any other product
---
Health Canada's Drug Compliance Verification and Investigation Unit
I wrote to the Health Products and Food Branch Inspectorate on June 27, 2006 and asked about the status of EMPower Plus shipments to Canada. As you know, individuals who wanted to order the supplement were NEVER barred from ordering the product as so often claimed by Tony Stephan, David Hardy, witnesses at their trial, and by customers who appeared before Parliamentary committees. It seemed that they all sang the same monotonous tune that they suffered because they couldn't get it. They blamed three suicides on a non-existant embargo or ban. Nobody in the prosecutor's office, and not even the judge bothered to ask for proof. They were all asleep in the courthouse last Spring.

Diana Dowthwaite is the Director General of the Health Products and Food Branch. It doesn't get any higher than her.
---
Department of Justice Appeals Court Ruling
On August 24, 2006 the Department of Justice took the bold step to keep the door open for an appeal of the Calgary court's decision that let the Truehope folks off the hook for violations of the Food and Drug Act. On October 9, 2006 it was reported by a radio station in Alberta that Health Canada decided to drop the appeal. No reason was provided in the report.

On October 12, 2006 Licia Corbella, the Calgary SUN editorialist, decided to weigh-in again. Her previous reports have been totally one-sided in support of Empowerplus. Of course she has always ignored all of the negative information about the product, and its marketing by Stephan and Hardy. The fact that the testimony that she considered to be "expert" was in reality incomplete. The Crown failed to provide any substantial rebuttal witnesses, and failed to effectively cross-examine witnesses presented by Truehope.

There has NEVER BEEN ANY EVIDENCE that there has ever been a single suicide that resulted in customers who were UNABLE to obtain Empowerplus.

Nobody's shipments were ever blocked if they were for personal use.

Those facts are crystal clear and one of the biggest lies that has been told by those people who lined up to defend the rights of Stephan and Hardy to pedal their stuff during the trial. Corbella's fantasy that the RCMP will actually agree to investigate these fictitious "suicides" are a credit to her journalistic opinion.

As of October 12th we have not seen any written report from Health Canada that confirms their decision to not appeal the original decision.

Let's hope that even if Health Canada has decided to not appeal the court's decision that they will still protect those who have been injured by the promotion of their questionable products. Health Canada had full knowledge of several serious side effects attributed to Empowerplus and its promotion, including a suicide in the U.S.

The founders of Truehope, Tony Stephan and David Hardy, had to remove the seal of the court from their web site back on September 10th. It had been there for over a month. The fact that these people had the balls to use a government seal on their web site shows how little they care about our government institutions.

Tony Stephan's response to the possible appeal: August 29, 2006
Company representatives said they were disappointed to learn Health Canada had filed a notice of appeal. "Are they appealing the fact that they didn't hurt enough Canadians?" asked Anthony Stephan, one of Truehope's founders.
Again another article makes the claim that there are 10,000 people who are taking their products. None of this information has ever been substantiated. We've heard many times that there were only 3,000 people who took their many version of Empowerplus. The trouble is, they have changed the name so many times, maybe Tony has problems remembering the details, let alone what's on the labels.
Tony Stephan and David Hardy's press release - August 28, 2006 - .pdf format. The essence of their statement is that the judge said that people needed the product because thousands have people have found relief of their mental illness after taking this stuff. Unfortunately, this was not proven in the dog and pony show that was this mock trial. Nobody proved that thousands were helped, nor did they prove that there were damages, or deaths if people who didn't take EMPowerplus. The Crown provided no rebuttle witnesses at all and didn't even question key defence witnesses. No evidence was presented by the prosecution about a suicide and serious consequences from being told to go off of ther prescription meds and replace it with EMPowerplus.

We strongly feel that Health Canada's choice was made for them, and it was most likely made by some politico in the present government. Nobody in the Conservative government wants to shut down the entrepreneurial spirit anywhere in Canada, especially not in Alberta.
CIRCARE comments on alleged suicide attempts back in 2001:
Following suicide attempts by several of their members while using EmpowerPlus, the Schizophrenia Society of Ontario commissioned an independent laboratory analysis of EmpowerPlus in mid-2001. The results were shocking from a research perspective: fully one-third of the 36 ingredients varied from the label by an excess of 10 to 70%. Since several ingredients exceeded the adult Tolerable Upper Limit as labeled, the variance detected was extremely worrisome. Such variance would likely confound data from the clinical trials. None of this is unexpected in a dietary supplement made in the US — it's food so it must be ok, right?
---
The Trial in Calgary
Tony Stephan still doesn't like our web site, and he communicated the following in a personal e-mail to me on August 4, 2006. All typos are his, not ours.:
Have you read the evening news?

Terry... where the up to date news on your site?
How about the court ruling in its full text?
BTW we are moving aheasd with criminal charges.
Tony
He also e-mailed Marvin Ross on July 30, 2006.:
In Judge Meagher's decision he makes reference to the fact that Hardy and Stephan could have been charged under Sec 217 of the Criminal code had we obeyed the order of Health Canada. It has been established in testimoney that injurys and even suicides took place because of Health Canada actions in blockading the product. In speaking with the authorities on the issue they have indicated that Criminal code Sect. 218 charges may very well apply to those who had a part in removing and creating suffering to those who the courts have declared required the product.

I would be interested in hearing your side of the issue. There are a number of entries in ATI which indicated that there was encouragement from your side in the above. As well Marvin you were working with Jane who just happened to be on our payroll and passed significant information to us with your statements in email.

What say?

Please feel free to email or call.

Regards,

Tony
Here is section 218 that he refers to:

218. Every one who unlawfully abandons or exposes a child who is under the age of ten years, so that its life is or is likely to be endangered or its health is or is likely to be permanently injured,

( a) is guilty of an indictable offence and liable to imprisonment for a term not exceeding five years; or

( b) is guilty of an offence punishable on summary conviction and liable to imprisonment for a term not exceeding eighteen months.

R.S., 1985, c. C-46, s. 218; 2005, c. 32, s. 12.
Terry Polevoy's comments on the decision:
The court ruling came after another seizure of a large shipment of their products to Canada from the U.S. My guess is that Health Canada still has the right to do this under the Food and Drug Act, and that seizures like this will most likely continue. Truehope's nutraceutical gurus continue to think that Health Canada took actions against Truehope because of some vague power that we had over them. Unfortunately, those allegations are just fabrications of a not too inquisitive mind.
Tony Stephan may think that he has the power to lay criminal charges against anyone he wants. He is not a prosecutor, and I believe under Canadian law, the Crown will not act for him if he complains without "Reasonable and Probable Grounds" that they can get a conviction in court.. Tony would probably have to do the whole thing himself.
It's really unfortunate that there may be uncounted victims out there who have taken a number of nutraceutical products made in the U.S. and shipped from the U.S. who have never had their stories heard in Canadian courts. Those cases should have been heard, and complaints listened to by Health Canada. Unfortunately, they weren't as far as we know.
The prosecutors in this recent trial, failed to call key witnesses to bolster the Health Canada position, and they failed to present vital information about the dangers of taking unapproved products, like the numerous unproved Truehope concoctions. They failed to cross-examine key defense witnesse and failed to present evidence that call centre employees regularly coached callers to avoid or reduce prescription drugs, and failed to recognize callers who had serious medical or mental health problems.
In the Sunday, August 20, 2006 edition of the Calgary SUN, Licia Corbella quoted Dr. Bonnie Kaplan, researcher at the University of Calgary about the impact of products like Empowerplus after the court handed down its decision:
Meanwhile, after being shut down by Health Canada, Dr. Kaplan has resumed her clinical trials into the product at the U of C.
[Unfortunately, for Corbella, she got this one wrong again.]

Kaplan made this absurd statement:
"The normalization of the mentally ill via nutrient supplementation has the potential to be the most significant breakthrough in the field of mental health since the beginning of time," says Dr. Kaplan.
We await the appeal, and welcome Health Canada's renewed interest in these areas. Unfortunately, for those people who may have been seriously harmed by being coached to go off of their prescriptions drugs by friends of Truehope and their employees they may not have any time left.
Ron Reinhold's Rainbow Investigations links
Ron was a co-author of our book Pig Pills, Inc. and followed the trial in Calgary very closely. His comments about Truehope are below.
Medical Post - Libel Chill
Terry Polevoy, MD

Definition: Libel chill is a classic tactic undertaken by an organization that wishes to silence its enemies. It consists of threatening to file libel actions that would be expensive to defend, not in order to win damages, but to prevent some truth from being revealed.

On November 2, 2004 the Medical Post, Canada's leading medical news periodical published an important article about the life and times of Terry Polevoy. The author was Barbara Kermode-Scott who had previously published an extensive review of The Synergy Group of Canada in the Medical Post called "Raid!".

Her latest article "Challenging Quacks & Frauds" was an enormous success as it brought the story of Dr. Polevoy's personal struggles and the attacks that he has to fend off from quacks and their supporters.

It spanned two pages, and included two photographs of Dr. Polevoy at work in his Kitchener office. The article also appeared on Medical Post's web site, and that is where this story begins.

It was reported to Dr. Polevoy by Rick Campbell, the editor of the Medical Post, that a complaint was lodged with the publisher by Anthony Stephan who runs a number of companies and closely linked internet sites that sell an unapproved product called Empowerplus and that provide support through a phone bank in Alberta manned by lay people.

The censored article is now maintained by Paul Lee in Denmark on his excellent Blog, Confessions of a Quackbuster.

You can also read a more extensive version on PigPills.com where the book can be purchased,


Pig Pills, Inc. - The Anatomy of an Academic and Alternative Health Fraud

When the article was removed from the web site, Polevoy complained to the Medical Post, and to Rogers Communciations who owns the paper. He got nowhere. In Canada what we are experiencing here is known as Libel Chill. By definition, libel chill means that a publisher or broadcaster is afraid to print, or air a controversial topic because of threats of a lawsuit. It's really very funny because the Medical Post was never sued or threatened when the first article appeared, and several other mainstream publications that have covered this story in one way or another have never felt threatened. Why would the Medical Post feel threatened because an article about health and diet quackery appeared on their web site?

Would it have something to do with the fact that Rogers Communications, one of Canada's largest media conglomerates has a history of broadcasting shows that promote quackery, or by running infomercials, or taking advertising for products and services that are questionable?
Bonnie Kaplan says she is still doing research on EM Power+
At that presentation, was a visiting faculty member Kristine Schuster who at one time back in November 1999 lectured at the University of Lethbridge.
The lecture at Lafayette was reported by the student newspaper:
New research has shown that vitamins and minerals--known collectively as micronutrients--can improve mood and behavioral problems, such as bipolar disorder and ADHD. Dr. Bonnie Kaplan... spoke about the impact that micronutrients can have on mental health. "What I am studying," Kaplan said, "is that at a broader level, micronutrients matter in the mental health of human beings."

She is currently working with the supplement EMpower+, produced by the Truehope Nutritional, which contains 36 different vitamins and minerals.
Synergy lawsuit to quash raid on headquarters fails
When Anthony Stephan and David Hardy's empire was stormed by the RCMP last July, they grabbed at any straws that they could in order to quash that search. Their lawsuit was heard in October 2003, and the final decision handed down on April 16, 2004 by judge C.S. Brooker. The judge could find nothing wrong with the reason for the search, or the method used to carry it out.
Truehope's Stealth Web Sites
Over the years, Truehope and their related organizations have registered many web sites around the world to promote their cause. The mysterious thing about this is that very few of them are registered in Canada. One is actually registered in New Zealand but isn't in English, it's in Spanish. I don't know why they've done this, but it's just another curious thing about the way they carry on their campaign to sell EMPOWERPLUS and newer items. Note that some of the names of their web sites (i.e. URLs) actually use the names of actual diseases. For instance they have used bipolar, depression, and tourettes, to mimic recognized conditions or organizations around the world. Just click on the link below and you can follow the trail. Note that Anthony Stephan's name is associated with almost all of them. Tony's daughter August Stringham has her own web site and we listed it here as well.
Truehope registrations
MD Canada Magazine
Lethbridge Herald articles and feedback
Canadian Links
CBC Radio-TV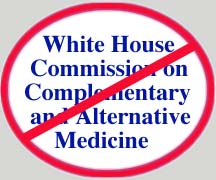 True Links
---
EMPOWERPLUS and TRUEHOPE EMP
The battle for Bill C-420
Proposed Canadian legislation to amend the
Food and Drug Act
The natural health lobby and all of their so-called freedom friends raved from one end of this country to the other about the proposed Bill C-420 that passed Second Reading in October, 2003. Some people who didn't know squat about Canadian legislation told people that the Bill is actually law. Wrong hockey puck!

In reality the Bill died before it got to the Standing Committee on Health because there was an election. But in all fairness, we have included the proposed legislation and several links that you may find interesting. Pay attention to what is being said, and by whom. If you are a betting person, and if you believe half of what you hear from these folks, we are responsible for all of the evils of the world, and we represent something akin to a satanic cult, ready to detroy God's own natural health products. Damn, if that were true!

Fortunately for most of us, the Bill has still not become law. With supporters coming from the right-wing politicos, the nutraceutical manufacturers, the herbalists, and fallen candidates for elected positions around the country, it's going to be a hard fight to the finish. One of the supporters of the legislation is of course Tony Stephan, of the Synergy Group of Canada, the importer of EMPOWERPLUS, the miracle pig pill concoction that can cure all sorts of mental health problems, MS, and epilepsy. So we dedicate this section to those of you who wish to retain some objectivity.
---
Criminal charges dropped in Ottawa court - EMPOWERPLUS user
Schizophrenic stopped taking drugs; found not responsible for offences
Dropped medication for vitamin treatment
Jake Rupert
The Ottawa Citizen
Saturday, October 25, 2003

A man suffering from chronic schizophrenia who stopped taking his medication in favour of a controversial vitamin supplement from a company under investigation by the RCMP, was yesterday found not criminally responsible for actions he committed while off his regular psychiatric medication. Synergy Group's EMPOWERPLUS named by court. The vitamin supplement is sold by Alberta-based Truehope Inc., whose offices were raided this summer by the RCMP and Health Canada. Health Canada has moved to block the sale and distribution of Empowerplus since the company was raided in the summer. It alleges they were holding the vitamins out as an alternative to traditional medications for people suffering from mental illness without having done proper clinical trials. The company's marketing methods are also being examined.
---
RCMP and Health Canada Raid
Synergy Group - Truehope


On July 15, 2003 the headquarters of Truehope and the Synergy Group were stormed by a dozen or so armed RCMP officers. After waiting for months for the owners to comply with Health Canada regulations the moment came with a great deal of relief. Unfortunately their friends in the Alliance Party failed to see the seriousness of this matter. As soon as the EMPOWERPLUS folks offices were stormed, MP James Lunney, a chiropractor from British Columbia, placed this on his own web site.
---
Dr. James Lunney, MP Nanaimo-Alberni

News Release

"What's next from Health Canada's Keystone Cops?"

NANAIMO - Dr. James Lunney, MP for Nanaimo-Alberni, reacted with outrage to Tuesdays RCMP/ Health Canada raid on a Natural Health Products company in Raymond, Alberta. "Health Canada's latest attack on the freedom of Canadians to make their own health choices is intolerable. They have resorted to extreme, unwarranted measures to prevent promising, low risk products from reaching Canadians who require them. This bureaucratic interference is out of control; it is contrary to science and to the public interest."
---
How in the world can an elected, supposedly well-educated chiropractor who probably studied science for more than 7 years say that Health Canada's actions are "contrary to science and to the public interest?" What kind of educational system churns out minds that function in the dark ages? My guess is that the Canadian Memorial Chiropractic College did their best to train him in their methods, and he failed to recognize fact from fiction. But, I could be wrong, perhaps it's the fact that he lives on Vancouver Island where fiction sometimes seems like fact among some of his own constituents who market nutraceuticals that are equally questionable. In any event, what are the real reasons why James Lunney has grown so attached to people like Tony Stephan, and David Hardy? If anyone has the answer to that, we all would like to know.
Pig Pills, Inc. - The Book
---
Pig Pills, Inc.
The True Story
of
EMPOWERPLUS
the
Synergy Group
&
Truehope.com
Pig Pills, Inc is the result of over two years of research into the bizarre claims and marketing of a nutraceutical made in Utah, sold in Alberta, and promoted by some pretty slick business people. This story involves claims made by leading researchers in universities, unbelievable media hype, and a scramble to stay one step ahead of Health Canada.
---
Patients and their families who have used E.M. Power+, EMPOWERPLUS, EQUILIB, or other products sold by, or provided by the various entities affiliated with Synergy Group of Canada, Truehope.com, or Evince, may want to consider whether they would like to enter a class action lawsuit. You can tell your story. You can make a difference.
The same day that Health Canada received a copy of our book, they issued this warning to Canadians.
Truehope sues the government
Calgary - On May 28th, 2003 Anthony Stephan issues a PRESS RELEASE to announce that his Truehope Nutritional Support, David Hardy, and unnamed John and Jane Does had filed a lawsuit against the Attorney General and Minister of Health of Canada, Anne McLellan. Their lawyer,
Dr. Sheilah Martin
, was the former dean of the University of Calgary law faculty. The suit was filed in Federal Court in Calgary - Trial Division. On May 30, 2003 they gathered under their banner in front of Anne McLellan's office in Edmonton along with British Columbia chiropractor and Member of Parliament James Lunney to protest the fact that Constitutional rights had been violated. Truehope's forces have until July 11, 2003 to respond to the court to defend their lawsuit.
Health Canada's Censorship Advertisement in National Post
This Full-page advertisement appeared twice in the National Post. This is the final version and it appeared on June 30, 3003 on page A13
This is a rerun of an article posted on Tuesday, June 24 by three Canadian citizens groups. The error in the previous article were due to technical conversion issues.
I don't know that the National Post and their lawyers really understood the issues here. The sponsors of the ad ARE NOT citizen groups. Two of them are for-profit companies that sell herbal or nutraceuticals, one is a company that supports a product that they designed that allegedly cures people who suffer from various mental illnesses. The other three are web sites run by an anti-medical guru who's family happens to run a couple of health food stores and has been active in various non-mainstream political parties.
Why in the world would the National Post advertising people not take the time to find this out. The ad cost the sponsors anywhere from $20,000 to $40,000 the first time they ran it. How does a for-profit company become a "citizen's group"?
In the link provided above, none of that is obvious. What is obvious are the deceptive methods that these folks use. Out and out lies about Health Canada are the most obvious ones. They also claim to have professionals available to advise people who buy their products without defining what a "professional" really is. They have, in my opinion, defamed Health Canada. The fact that at least two of the parties mentioned in the ad say that they are involved in a lawsuit against Health Canada was however never mentioned. None of these companies takes responsibility for a long history of deceptive marketing practices. Instead they say that the government has taken the rights of the public away to obtain those products. Yet, in the advertisement, they fail to provide any details that would support that. Instead they link to web sites where the information that THEY want you to see is provided. How convenient!!! Please read this, and if you are not convinced about their tactics and their credibility afterwards, there is nothing more than I can do to change your mind.
Bracing for a fight - St. Albert Gazette - June 14, 2003 - Ileiren Byles
Supporters of EMPowerplus worried about gov't advisory - In an interview with the Gazette, Marvin Ross, a medical journalist from Ontario and co-author of Pig Pills, Inc.--a disparaging look at the Truehope company--called the company "criminal and reprehensible." "There is no scientific evidence that EMPowerplus will help with any psychiatric disorder whatsoever," he said. "There have been no safety tests done, no animal studies and no toxicity studies."
---
Government actions
---
Negative Fibromyalgia study by Kaplan
A Randomized Controlled Trial of a Nutrient Supplement in the Treatment of Fibromyalgia - American College of Rheumatology presentation on October 29, 2002 at the annual scientific meeting in New Orleans.
The beneficial effects of a nutrient supplement called E.M.Power+ in the management of fibromyalgia (FM) was reported in a recently published case study (Martin & Kaplan, 1999). The supplement contains 36 ingredients: minerals, vitamins, amino acids, and antioxidants. A randomized, double-blind placebo-controlled trial was conducted to evaluate the supplementÔs efficacy in the treatment of FM. The results of this study argue against nutritional deficiencies being a primary or important cause of FM.

Questions for Kaplan and the other authors: There were 98 patients who took part in the study, and 34 dropped out. Of the 51 patients who took the supplement how many of them dropped out. Were all of these dropouts in the E.M. Power+ arm of the study?
---
Evaluating Tony Stephan - Synergy Group and Truehope
ADVOCACY GROUP HAS CONCERNS ABOUT NUTRITIONAL "CURE"
Tony Stephan is in the spotlight again, along with his non-medical water-cooler and pig pill companies, Synergy Group of Canada, Truehope, and whatever Inc...

This time, for a change, somebody has something rational to say.

CIRCARE, Citizens for Responsible Care & Research, expressed their concerns about sales and research on EMPOWERPLUS.

"CIRCARE is concerned about clinical trials at several sites in the US and Canada in which participants diagnosed with severe psychiatric disorders were treated with an investigational drug lacking approval from the FDA, or its Canadian counterpart, Health Canada. Our concerns, based on information in the public record, are:

1. The developers and distributors, along with the PI, claim that the drug was developed from a nutritional "cure" for swine afflicted with tail-biting syndrome, a previously overlooked porcine model for bipolar disorder in humans. But there is no public record of evidence to substantiate the claims of an animal model. In fact, leading swine researchers are unaware of any data to support these ideas. .."

MPs testimony called into question
37th PARLIAMENT, 3rd SESSION, Standing Committee on Health, Evidence, Thursday, April 22, 2004

The testimony of Philip Waddington of Health Canada's Natural Health Products Directorate is extremely disturbing because it does not agree with documents released through ATI or with Health Canada correspondence demanding termination of the appalling placebo controlled RCT in subjects with bipolar disorder.

Dr. Waddington made the following statement to the Standing Committee on Health:
And to be clear, when you used the term 'shut down', the trial wasn't so much shut down. What Health Canada said is the people who are currently on it should continue, but you should not bring new people on to it until you've come into compliance with the regulations. People weren't taken off the program they were on. They weren't engaging new people as they went forward.
This cannot be reconciled with Health Canada's directive addressed to Dr. Ian Mitchell at the University of Calgary Office of Medical Bioethics. In addition to terminating the clinical trial, Health Canada directed that the sponsor must ensure that these subjects are assessed and their care is transferred to an appropriate professional who can place them on standard therapy. Health Canada Correspondence to Dr. Ian Mitchell, 2002-01-04

Dr. Waddington also made this statement:
With respect to research, I know there was an application under the previous regulations for research. I was involved with those discussions. It was finally left where we said to the researcher 'It looks like you can go ahead; please submit your final report'. And it didn't come in. We can't move forward on research that doesn't proceed.
This statement is contradicted by Health Canada's correspondence directing termination of the clinical trial with EmpowerPlus.
Further to my correspondence of October 11, 2001, regarding ongoing clinical trials with Empower +, this is to inform you that the Clinical Trials Application for Empower + has been reviewed by the Therapeutic Products Directorate and is considered not satisfactory according to Division 5 of the Food and Drug Regulations. Please see attached letter to Dr. Kaplan that outlines the concerns raised by the Therapeutic Products Directorate.

As a result of this decision, the trial must be terminated and all the study subjects must be notified. Health Canada Correspondence to Dr. Ian Mitchell, 2002-01-04
Read the rest of the CIRCARE InfoMail of 27 June 2002:
Health Canada sample ATIP
Health Canada Notice
April 21, 2001
page 1
Health Canada Notice
April 21, 2001
page 2
ATIP from Health Canada

The two pages from Health Canada were obtained via ATIP, Canada's federal government Access to Information. We have read over 400 pages, so far with many more to come. These revelations are a slam dunk condemnation of most, if not all of the claims that have been made by the Synergy Group, Truehope, and their friends.
Health Canada Warning
April 27, 2001
page 1
Health Canada Warning
April 27, 2001
page 2
WARNING: VIOLATIONS OF FOOD AND DRUG ACT

These two pages were sent double registered to Bonnie Kaplan of the University of Calgary that she was importing an unapproved drug product, E.M. Power+, and that she was in violation of eleven different sections of Health Canada's Food and Drug Act. She ws prohibited from importing E.M. Power+ or any other unapproved durg for that matter. This notice also halted the clinical trials at the University of Calgary. A request was made that Kaplan reply within one month.
Director General's
Letter to Kaplan
Sept 10, 2001
page 1
Director General's
Letter to Kaplan
Sept 10, 2001
page 2
TPD CONDEMNATION OF KAPLAN'S CLINICAL TRIAL

Bonnie Kaplan was told by Dr. Robert G. Peterson, the Director General of the Therapeutics Products Division of Health Canada that she was still in violation of the Food and Drug Regulations. Now remember, this is nearly SIX MONTHS after she was told to stop the trials. The TPD told her that she needed to file a Clinical Trials Application (CTA) within one month. He requested safety data, how she planned to monitor patients, and raised the issue of the removal of patients from their regular psychiatric medications. In addition, how was Kaplan supposed to assess the efficacy of the product. Finally if Kaplan refused to file a CTA, she must notify all her study subjects that the trial has been stopped. Copies went to Phil Waddington, the head of the Natural Health Products Directorate at HC, the Inspectorate's Siddika Mithani, and Mr. Jean Lambert the Director General of the Inspectorate
Unanswered Questions:
What was going on from
April 27, 2001 to September 10, 2001?
How did Bonnie Kaplan's research subjects obtain E.M. Power+?
Why didn't Health Canada stop the research?
What was Phil Waddington telling Kaplan, and Synergy?
Which politicians were involved in stonewalling this investigation?
CBC Newsworld - Health Matters
If you want to see Tony Stephan and his lively crew promise people that they can be 95% certain of being cured of their psychiatric problems, and challenge Health Canada at every turn, then you've come to the right place. Their public relations crew has been busy as little southern Alberta beavers on this one. Why the CBC even went to see Bonnie Kaplan in Calgary. They've even convinced the CBC reporter that the research was about to resume. Sorry folks, but that's not the case.

Stephan says that there are a million preventable suicides around the world, and that 90% of them involve psychiatric patients. He honestly thinks that he can do it. But, what about those people who take E.M. Power+ and try to, or succeed in trying suicide as a way out of this whole lousy stinking world? What will he answer if his pig pills cause people to die?

What the hell is Health Canada waiting for folks, a royal invitation?

Where is the FDA in all of this?

There are two video links from the CBC Health Matters site. You can watch the entire May 27, 2002 show on your computer. The show was split into two parts. The entire show runs about 13 minutes. Pieces of the story were on the CBC National news. The links should remain up until this weekend.
Tony Stephan challenges CBC and Health Canada - Lethbridge Herald - May 29, 2002 - It's too bad that the reporter still quotes the meaningless study done at the University of Calgary. It is clear to me that Stephan has an agenda, and that he will defy any Health Canada ruling. If Tony has the letter, let's see it.
---
Truehope still hypes E.M. Power
Despite the fact that the Canadian government told them to stop their research because they violated eleven Federal statutes, their public relations crew continues to send out press releases, and fool the media.

Tony Stephan traveled to Victoria, B.C. and in an article in the Victoria Times Colonist, page B5, May 27, 2002 it was announced that:
E.M. Power+ was "currently used by 3,000 people here and in the U.S., the product has not yet received government approval. However, in a recent interview, Stephan said negotiations are underway to start the approval process both here and in the U.S."
That is not what is supposed to happen. These bozos are supposed to get approval from all governments because this stuff is being used as a drug. How dumb do they think we are? And, why is the government refusing to shut them down?
---
Top 35 36+ Questions for E.M. Power+ Users
The most recent links are at the bottom of this section.

1. Truehope or the Synergy Group in Alberta indicate that they are non-profit. Why didn't they do this until October 29, 2001. Why don't they put their registration number on their web site?
What is the Truehope Institute? When exactly did they apply for charitable status?
Why did Kaplan and Gorman claim that Synergy was a charity and why did the CCRA have no record of either the Truehope Institute as a charity or an application to become one.
What about the Truehope Research Foundation, that Evince International claims "directed" 3 research studies at the University of Calgary?
2. Did E.M. Power+ have a Federal IND number (i.e. Investigational New Drug)?
3. If Synergy or TrueHope markets nutritional products, why does Health Canada not want to talk about them, or admit to knowledge about them on the telephone? What in the world is proprietary about an unproved and potentially toxic mixture of 36 vitamins, minerals and other stuff?
4. Why does Bonnie Kaplan allow herself to be called a pediatrician in press appearances all over the world? She is NOT a pediatrician!!!
5. What is the real business entity known as TrueHope and Synergy Group? Could it be that former NSA and water cooler marketers have been finally flushed out?
6. Why are so-called scientists used as "experts" in support of Truehope or the Synergy Group's promotional activities? Do they have anything to say to the public about this? If not, why not?
7. Who owns or controls Evince International and Cornerstone Nutritional Labs in Utah, and do they provide the source of the E.M. Power+?
8. How did a former NSA water filter salesperson and agricultural supply guy come up with such a bizarre theory, and why did the University of Calgary Department of Pediatrics and Psychology go along for the ride?
9. Did the government of Alberta fund such research, without having any animal studies, or toxicology studies done? If they did, who approved the funding?
10. Where is E.M. Power+ really made, and what evidence is there that it is safe, stable, and pure? Which Canadian laboratory has evaluated the product, and where are the reports filed so the public can see them?
11. What's wrong with Michele Ball's post dated January 15, 2001
"Like I mentioned we are getting 90+ or better recovery rates across the board with a wide range of severe mental illness- manic-depression, depression, schizophrenia ( and including fibromyalgia and chronic fatigue). This research was courageously and with determination brought forth through the tragedy and work of Tony Stephan, of Synergy Group of Canada, and with the help of universities and government in Alberta."
12. Why does Health Canada not demand a DIN for E.M. Power+ - under what category does Tony Stephan import this stuff?
13. Why did Dr. Abram Hoffer say?:
The Canadian Schizophrenic Society does not recommend that medication be stopped when orthomolecular treatment is instituted.
14. Does Synergy Group/Truehope's pill maker in the U.S. have approval from the FDA to market their stuff there? - If not, why not?
15. Does Tony know how to read Health Canada's Schedule 1024? - .pdf file
On June 21, 2001 the government of Canada published their regulations titled the Clinical Trial Framework. This piece of legislation specifies conditions and guidelines that must be adhered to if a company or individual was to apply to get approval for a clinical trial. I don't know about you, but I think that there are plenty of holes in Synergy Group's research protocal and claims for E.M. Power+ without having this legislation. With it, I would say there are serious problems with what they say, and what Health Canada allows.

We wonder if Mrs. Anne McLellan would like to use this clause:

The Minister of Health can stop the sale of a drug to an investigator if the Minister believes it is in the public interest to do so. This provision in subsection C.08.005(3) of the Food and Drug Regulations, has not been used extensively nor has a routine inspection scheme been implemented.
16. Margot Kidder never heard of the Synergy Group or Tony Stephan. So why did they claim in an interview on September 19, 2001, with Calgary Sun's editor, Licia Corbella, that Margot Kidder had benefited from their E.M. Power+? I recommend that Synergy groupies and doubters should
contact Ms. Corbella and ask her why she wrote this ridiculous column. Please ask her to issue a retraction if she feels that her editorial position was wrong.
17. Who did this alleged double-blind study at the University of Lethbridge - July 24, 1998 - and why in the world is this posted in 1998 on the Yahoo Groups called ADD-holistic. This was years before the alleged "open study" done by Bonnie Kaplan's group at the University of Calgary?
In December 2001 the following three links were somehow removed from the Yahoo Groups ADD-Holistic. We don't know why.
What about this one? - July 24, 1998 - says that the University of Calgary completed their double-blind study, too. What total and complete baloney.
this one - July 24, 1998 - Stephan, why do you claim that there are severe mineral deficiencies in our diet. Where is the proof for your statement:

"We now have completed two University studies as well as hundreds of open case trials that show that when the brain is nourished with nutrients that are bio-available the symptoms of these disorders are eradicated."

and this one - Aug. 6, 1998 you said that

"In our research we have seen somewhere between 95-97% full recovery with individuals on a nutrient program. This applies to the disorders of ADHD, Bi-polar Disorder, Schizophrenia, and Clinical depression. We have used this program on two university studies and have seen excellent results."
18. Why does Health Canada ban Boron from supplements?

19. How toxic is Vanadium? - ATSDR Database
"We do not know the health effects in people of ingesting vanadium. Animals that ingested very large doses have died. Lower, but still high levels of vanadium in the water of pregnant animals resulted in minor birth defects. Some animals that breathed or ingested vanadium over a long term had minor kidney and liver changes. The amounts of vanadium given in these animal studies that resulted in harmful effects are much higher than those likely to occur in the environment."
20. Was an e-mail account for Synergy Group shut down for spamming a mental health group?
21. Who is Bradford Gordon, and was he responsible for marketing? - is this really what he said or is this a forged post? Stefan, if these dates are correct, I think you need to get your pineal gland readjusted, or get a good lawyer when Health Canada comes knocking on your door. And, don't expect Yahoo Groups to remove these posts. And who is Jeremy F Stephan?
22. Did the clinical trials adhere to the Principles of the ICH GCP?
23. Planning For Success .pdf format - How does the nutritional support program really work?
Autumn D. Stringham
24. Who gave permission to see this copyrighted material in the Journal of Clinical Psychiatry? It so happens that the original link to this piece in the JCP was closed down on December 17, 2001. Then in November 2002, nearly a year later, we noticed that it has re-surfaced as part of the new Evince.org site. We wonder why it reappeared?. The links to the study and comments by Dr. Charles Popper are still here in .pdf format. The articles is not supposed to be accessible by non-subscribers. This means that the publisher is losing big bucks.

25. Will Dr. Charles Popper authenticate the claim made in Brad Evenson's recent article, that he "tried the supplement in 22 bipolar patients"? A simple call to the research committee at both Harvard and the McLean Hospital would be in order to authenticate those claims. If Popper used E.M. Power+ on his patients, were they in-patients at McLeans, or were they private patients? Did Tony Stephan's organization hire Popper to supervise research, and did that really involve Harvard University?
26. Why does the Behavioral Research Unit of the Calgary Children's Hospital give out information about sales of E.M. Power+. This message was obtained via phone on December 19, 2001.
27. Who is behind stopshrinks.org? and why do they link to E.M. Power+?
28. What is the Synergy American Truehope Center, LLC, and who runs it?
29.Who is Gene R Chidester, and why does anyone care what he does in his spare time?
30. How many names, companies, individuals, or entities have been associated with this whole thing?
31. Does Brother Jasinki support Truehope.com when he commits his flock to a drug-free, Satan-free life?
SWAIN: Let's be clear on one point -- if someone comes to you and they've been diagnosed as being mentally ill, and they come to you seeking deliverance, and they're taking medications -- what advice might you give to them?

JASINSKI: We'll never tell them to stop taking medications.

SWAIN: Never?

JASINSKI: God can do his miracles in spite of the medications, but right now there is an organization, it's called True Hope... supplement that effectively replaces medication and there is no side effects, right? It's a controversial thing, but many people do get help. The percentage is about 80 to 90 per cent.

SWAIN: This is the point around which I am unclear -- are you advocating that they take the supplements with the medication that's prescribed to them, or instead of it?

JASINSKI: We refer them to it in cooperation with the psychiatrists as the psychiatrists right now embracing this -- psychiatrists from an Alberta hospital...

SWAIN: They're embracing deliverance?

JASINSKI: No, embracing this supplement. Deliverance is another thing. We believe that the roots are spiritual. I believe that all mental patients need spiritual counselling --if your Christian. If you're not a Christian then you can't get the counselling, but that's what we believe.
32. Which of these Universities will acknowledge Mr. Stephan's claims that research was actually done at their institutions?
33. Canadian psychiatrist Phil Long banned messages for E.M. Power on MSN.COM?
Why did he say this on January 16, 2001?:
Dr. Kaplan has demonstrated a profound ignorance of the scientific method and psychiatry. Worse, she has gone on national television and misinformed the public that her research somehow represents a breakthrough in our treatment of Bipolar Disorder.
34. If Bonnie Kaplan didn't want to meet with Stephan and Hardy, what changed her mind? - Transcript of Dr. Jim Rick's radio show taped on December 19, 2001. This show was aired twice in B.C., and then again in Edmonton a few weeks later.
35. Ottawa meetings raises even more questions. Can you answer them? - I am concerned -- 2 guys, they called themselves "research assistants". But the bottle they put on the table in front of us costs $200 a month! What kind of clinical research study asks its participants to PAY for the medication they are being tested on?
36. Who really runs EMPOWERPLUS.COM? - This former web site controlled by Evince has little or no information on it. This is from the Spring of 2002. What mixture of herbs, minerals and vitamins were actually use at the University of Lethbridge, and the University of Calgary in 1998?
If you find answers to these questions,
E-mail us
True Hope or True Hype
Brad Evenson's columns in National Post
Bipolar depression eased by pig feed - National Post - Brad Evenson - Dec. 8, 2001
Nutritional supplement: Study hails pill developed by Alberta laymen

The main problem is that the author failed miserably to present any balance in the story. Not only that, but he provided toll-free phone numbers, and links to the Synergy Group. Evenson's reporting is nothing more than an unsupported infomercial.
Pill that calms pigs may help humans - October 6, 2000
Listen up folks, this is Brad Evenson's first column about E.M. Power+. It is archived on Dr. Bob's web site forum. If I were you, I would compare this with the article above from Dec. 8, 2001, over 14 months later. Why did the National Post allow Evenson to repeat basically the same information. This is not news, it is hype, free advertising, and beyond belief.
Ottawa press conference drags in Brian Kolb's name....again
Hog supplement helps humans - Ottawa Citizen - April 13, 2000

Researchers are studying whether a combination of 36 vitamins, minerals and antioxidants can affect a wide range of disorders. Maria Cook reports
As far as I am concerned this is HOG WASH.
Dr. Brian Kolb, a leading neuropsychologist from Lethbridge, Alberta has repeatedly asked that the Synergy Group refrain from dragging his name into any discussion of their hyped up miracle for psychiatric conditions. Why do these hucksters continue to do this.
Is it really that hard to find science or medical writers in Canada? Another recent article in theGlobe and Mail on June 30, 2001In search of natural balance was about as shallow as it gets. This one in the Ottawa Citizen is not only bad, it is very bad.
Why didn't the author talk to a real doctor? Who is behind all of this hype? The problem with this recent campaign is basically that they are holding out an absurd theory, based on nothing more than a whim and a bogus idea. Then they hold press conferences, show up at health fairs, and call in the cameras and reporters who don't know a thing about it.
Then their publishers give their columns the look of science. This is ridiculous and it's also dangerous. It is a great disservice to those who suffer from chronic psychiatric illnesses, or who have children with autism.
In my opinion, Health Canada needs to take immediate action to stop this before someone who uses this unsupervised or untested vitamin/mineral supplement ends up in a hospital or on a slab in the morgue because they tried to end their life after the felt that they could come off their medication.
Why does Health Canada not take action?
It's a simple open and shut case here. There is no doubt that these people and their public relations gurus have no fear of prosecution for false advertising. They hide behind wild psychological claims, weird theories, and yet Health Canada fails to take any action at all.
Synergy Group Presentation in Hamilton
April 10, 2001

St. Joseph's Hospital was host to David Gilbert, one of the Synergy Group's medical liasons. The room was packed with members of a local mental health support group and they were all ears and eager to listen and watch as Gilbert gave a masterful performance.

The only trouble was, there did not seem to be any health professionals in the house. Of course, I was there, along with a medical reporter to take notes and record the evening's sermon by Stefan disciple, brother Dave.

The evening started with a short video of an interiew done by a Discovery Channel reporter on the topic of the research done by psychologist Bonnie Kaplan of the pediatric department of the Children's Hospital in Calgary. This research, based on what, I can't figure out, was the whole entire reason I attended the show.

Gilbert told his personal testimonial, and then went into a rather interesting presentation and slide show on the few cases that actually have been "documented" in an open study with several mental disorders and fibromyalgia. Boy were there claims, and let me tell you there was not a dry eye in the house from those people who had just eaten onions. I was about ready to see someone "healed" in front of the mesmerized room, but brother Dave, didn't even have a bottle of the stuff to display.

But, if you want 90% control of your bipolar disorder, just follow the yellow brick road, head down the Alice in Wonderland world of Synergy. Hey, if it came from a retired pig farmer and his agri-feed friend, it must be worth a try, especially if it's made by someone in a laboratory in Utah. My oh my, what a way to fly!

The worst part of the 2.5 hour session was the ridiculous and repetitive questions asked by the members of the audience. These folks needed to have their lithium or Respirdal levels checked, or maybe it was the Tim Horton's and bad coffee. Who knows. But, Gilbert couldn't answer a simple question from me. He was unable to present or corroborate the "pig tail-biting theory" that led to the miraculous discovery of E.M. Power+ or its predicessor. Of course I had done a thorough journal search through Medline and checked with academic veterinarians on three continents. No one ever heard of their "well-accepted" treatments.

Gilbert responded to my simple question by asking me to contact him by e-mail and he would send me references. I won't hold my breath.

Synergy said that they are going to be at Harvard University to appear with Andrew Stoll and several others at the McClean Hospital on May 9, 2001.

We wonder why Dr. Stoll, the author of The Omega-3 Connection, a book about the treatment of bipolar disorder with Omega-3 fatty acids would be interested in this treatment. We contacted him and it took nearly 5 months before Dr. Stoll, in an interview with a noted medical reporter on September 13, 2001, that he is not and had never worked with the Synergy Group in any capacity. Furthermore, the majority of the people at the Synergy presentation were totally skeptical of the claims being made.

University of Calgary and the promotion of nutritional supplements for bipolar disorder
In the summer of 2000, Mr. Bill Lutz, a deranged father from Kitchener, Ontario, murdered his four children, his wife and then took his own life. According to some folks out West, this man's bipolar disorder was caused by a vitamin, mineral or herbal deficiency in his body.

If this is true, then the University of Calgary is very close to solving one of the world's most serious mental disorders.

Was Mr. Lutz in need of TrueHope.com's answers? Would their intervention have saved six lives?

According to some "startling" research supported by the University of Calgary's School of Medicine the answer may be just a pig farm away.

I don't know about you, but I DO CARE about the scientific medicine, and I DO CARE about the truth. That's what's so intriguing about this whole topic.

Which brings us to October 2000, the city is Victoria, British Columbia on the Pacific Ocean, and miles and miles away from Southern Alberta, and all those pig farms, or rat mazes, or whatever.

Did anyone at that conference expect a bombshell to be dropped in their laps? Who cued the pretty faces to be up front and center for all the videos?

Sure, it's simple. Provide an easy answer to a complex list of problems, make that stuff affordable for the masses, and get all those patients off their nasty medications. That's the ticket to stardom. But is it the truth?

Well, it all seemed just too choreographed to be real. CTV's ace medical reporter Avis Favaro showed up for interviews that seemed just a little to much like a revival meeting to me. There was so little opposition in the piece that I was shocked. But, then again, I don't own or edit or produce the 11 O'Clock news, do I?

Then today, I was contacted by an alternative medical supporter from Ontario who I have always enjoyed locking horns with on the subject of good science. She linked me up to the home of the true believers, the "true hopers", so I could put a face to a name. It was a miracle. She saved me all the research I had planned to do during the day.

Why it's "E.M. POWER"!!! It's a spinmeister's dream. It's the golden fleece, it's got that midas touch about it.

What's it all about? The Synergy Group of Canada, based in a small town in southern Alberta has all the answers, and I bet that you couldn't guess where they got them from?

While the rest of the world is trying to figure out how to get along with less beef, and hogs in their diet, the wonderful ranchers and farmers in Alberta have found the combination that might someday unlock the doors of all psychiatric hospitals in the world. Stranger than fiction, but it all started when a pig supplement given to "nervous pigs" was used on humans. Now, what in the world is a nervous pig in the first place?

First of all, how can anyone make claims for the treatment of serious medical and psychiatric disorders with vitamins and mineral supplments? Health Canada does not allow that, or do they?

They've basically stayed away from any enforcement of the industry for the last three years.

Companies that do business in Canada can be assured that they can make any claims that they want, and unless hell freezes over, the people in Ottawa and in our Provincial capitals will just sit there on their hands and wait for someone to die, or turn green, or lose a leg or an eye from some lousy vitamin or herbal supplement gone wrong.

But, let's say that their claims were even partially true. Why would it take years and years of study to find just 10 adults with bipolar to study? This company claims that thousands of people are part of their efforts to expand their nutritional supplement products.

If the University of Calgary was supposed to have been ready to publish a study in major medical journal two years ago, where is that study?

How believable are the results anyway? Why in the world did Avis Favaro not ask for an official statement from the CPA in response to the study? Why did she rely on testimonials from "cured" patients. That is not what a journalist is supposed to do. A true medical journalist is supposed to ferret out the truth, to fillet open all claims made and spread them out for all of us to see on national TV. Somehow that wasn't the case, in my humble opinion. But, then again, CTV is not the CBC, or 20/20, or Dateline NBC. This was a piece on the evening news.

Let's get back to the University of Calgary's School of Medicine for some answers. Did they really fund the study, and were they aware of the promotion of the study on the Synergy web site?

If any mixture of 34 or 340 vitamins and minerals squeezed into a little capsule could cure bipolar disorders, ADHD, fibromyalgia and the rest, I think that it might also raise the dead. It's just too much to hope for.

Our government is dead wrong in keeping their gloves off when it comes to enforcement of existing regulations. Can you imagine if one of the University of Calgary patients ended up like the Luft family in Kitchener, because some yahoo decided it might be a good idea to take the "E.M. Power" pills instead of their Lithium?

Those of us in the rest of Canada know that in Alberta it's o.k. to practice quackery. In fact it's open season on citizens who live there. If a doctor gave a patient snake-oil to treat cancer, the College of Physicians would be one of the first people to get in line for more.

I wouldn't expect them to pay a visit to the Synergy folks, no matter how ridiculous their claims may be. That would be beyond their scope, just like regulators in other Provinces. They stay away from laying charges against people who sell products or devices to cure illnesses. Canada opens up their borders to carpet bagging former dentists who come up here to sell magic crystals so people can talk to God. They allow fraudulent companies to hide behind mailbox numbers and ply their trade all over the world. Why is that?

What makes Canada fair game for quacks of all colours, and stripes?

If the government does nothing, where are the ethicists? The ALBERTA PROVINCIAL HEALTH ETHICS NETWORKS (PHEN) is a valuable resource. Does PHEN have any say in what kind of mental health research is being done in their Province?

Synergy has had years to study the efficacy of their products. It's really unfortunate that they had to resort to this kind of publicity before any of the extended, double-blinded studies have even been started.

Will the University of Calgary School of Medicine answer our questions?
1. Why would they allow their researchers to publish an open study in the first place.

2. Did the U of C really send out a press release that basically endorsed an untested product?

3. What is the actual corporate status of the organization known as the Synergy Group? If they are non-profit, why don't they say so?

4. Are there any stockholders in the Synergy Group?

5. Who directed the patients in the bipolar study to stop their medications? What disclaimers were they given, and what were they told at the start and at the end of the study?

6. The Synergy Group's web sites states that they do not sell products themselves. They are supplied from a firm in the U.S. Who approves those products for sale in Canada?

7. Who are the nutraceutical companies from the U.S. who have funded Synergy?

8. Are any University of Calgary medical researchers responsible for soliciting the testimonial about a small child on the Synergy web site?

9. What is so special about the original ingredients in their product?

10. What's different about their new ingredients?

11. Who are the "Assistants" who help clients with their supplements, and how are they trained?
A Testimonial to Hope
Is it true that testimonials don't cure anyone except the people who say they were cured? Or is a testimonial just another way of convincing others that their illnesses can be cured by taking a magic pill or potion?

The study that was hyped in Victoria failed to satisfy even the basic minimum for publication. It seemed to be nothing more than a testimonial to help Synergy provide more funding for other studies. Those studies may not be completed for years, and yet they have the nerve to report this to the public.

They were supposed to publish this in a major journal. Where is it?

There are a myriad of quackpot companies who say that their products work. They ply their trade on the internet, in shopping malls, and in MLM meetings by the thousands every night of the week in some poor town.

Why would the University of Calgary allow a study like this to be presented? Do the researchers think that by associating themselves with such a product line that they would also be on the receiving end of a large grant for their departments?

Medical doctors take drug company money all the time to do research for their departments. They are supposed to declare that when they publish their work. I assume that's no different here.

But the bottom line is this. Synergy can not make health claims for their supplement program. The doctors, including a psychiatrist who was associated with Synergy, can not make representations that these supplements work to alleviate mental or physical illness. That would be not only unwise, it might also be against the regulations and code of ethics of their professional bodies.

When this story breaks across Canada, you can be sure that there will be copycat products hawked at places like GNC, Herbal Magic, and yes probably even Shoppers Drug Mart. The study will be blown up into posters, and printed on flyers to be placed at eye-level next to a bottle of something that sounds like "Bipole-Away", or "Glum-Out".

Canadian stars of stage and screen will be clammering to get onto TV shows to amaze their fans why their version of True-Hope is better than anyone elses.
University Researchers
Bonnie Kaplan, PhD, works in the department of pediatrics at the University of Calgary. One of her interests is the role that diet may have on the behavior of behavior. Needless to say, this project was right up her alley. Unfortunately the study that was released at the CPA in Victoria was not blinded at all. It was in adults, not children. Which, if I may say so, does not appear to be inher area of interest.

There were no women in the study but there were 10 men.The study lasted only 6 months. Many bipolar patients fluctuate naturally with their illness.
Links
Vitamin firm tells psych patients to stop meds - Medical Post - March 21, 2001
A proposed treatment that sees patients with severe psychiatric disorders go off their medications in favour of a vitamin supplement has drawn criticism from doctors and the president of the Ottawa chapter of the Schizophrenia Society of Ontario.

Dr. Bonnie Kaplan (PhD), a University of Calgary professor, told the Medical Post she has been studying the compound for three years. She said the university is conducting studies and has received queries about the treatment from psychiatrists from across North America. She described the Synergy representatives as well-meaning but somewhat over-exuberant in their sales approach. "These are men of integrity," she said, adding that they discovered an animal model of bipolar disorder in pigs that has been under our noses for years.

She emphasized no one at the University of Calgary was profiting from the sales, that Synergy is a charitable organization, and that if the company had decided to sell the supplement over the counter it could make a great deal more money. Dr. Kaplan said the company only sells to people who agree to be supervised by their research assistants who work with the patient and that patient's doctor. Most of the assistants are former psychiatric patients, she added.
Officials of psychiatric associations don't trust statements like that, and went to Synergy meetings where they heard very frightening things. Is this a case of academic researchers being wagged by the tail at the expense of their reputation?
Synergy displays press release allegedly sent out by Karen Thomas of the University of Calgary Faculty of Medicine. The occasion was the presentation of a very small research paper that presented skimpy data at the annual meeting of the Canadian Psychiatric Association in Victoria, B.C. on October 5, 2000.

Did Synergy Group of Canada, Inc. ask permission of the University of Calgary to publish their press release on their web site? Is this press release for real?

The release of the study prompted the CTV Television network to do a feature story on the evening news. I have it on tape if you want to know all the details. Today, an alternative medical supporter e-mailed me with the contents of the web page above without comment. After a careful review of the Synergy web site it was quite apparent to me that they were out to sell their ideas to the world, regardless of how little their studies have demonstrated that their products worked.

One of their earlier attempts to express a positive ray of hope for their products was on this web site. At that time it was called the Synergy Quad Program.

Here is an excerpt:
Nutritional Supplements for Neurological Disorders

"The Synergy Group of Canada Inc. is a non-medical research group dedicated to the eradication of neurological dysfunction. Our program is currently being used in several different open studies here in Canada and the United States collecting data on: ADD/ADHD, Fibromyalgia, M.S., ALS, Depression, Bi-polar Affective Disorder or Manic Depression, Schizophrenia, Autism and Tourettes. At this time, there are well over a thousand individudals on the Synergy Quad Program for neurological disorders that have been able to resolve their issues by using the program. Many other individuals are using this program for other issues they are dealing with and they too have found great relief."
The author of that message said that they had completed a study and had submitted it for publication in 1998. They said that one of the authors was Bryan Kolb, PhD, a psychologist from the University of Lethbridge. According to Synergy, Kolb is a well-known neuropsychologist and author.

He runs the NeuroDetective website. They test mice and other animals.

Sources who know Bryan Kolb have told me that they have been trying to get Synergy to cease and desist of making any reference to Dr. Kolb, and his work on their site, and in their promotions.

Here is Bryan Kolb's response:
"The Alberta government has given a large grant to a group at the University of Calgary Medical School doing these studies, namely close to$400,000, and there is additional corporate money involved as well. There is one refereed paper on fibromyalgia that I am aware of, and I understand that there is also one submitted on bipolar, although I have not seen it. However, these studies have NOTHING to do with me. I certainly should not be listed on some web site. However, more alarming is that evidently I am mentioned in a press release by the government in Calgary that was covered by the Calgary papers. I was involved in an open trial of ADHD kids conducted here, followed by a double blind study of ADHD conducted via the Calgary Children's Hospital and in conjunction with 3 pediatric psychiatrists. The results were inconclusive, at which time I bowed out - several years ago. I have had nothing formal to do with this group since."
Yes folks, this group of non-medical rural Albertans claims to have achieved 95% success rate. LOL.

Is the Children's Hospital Foundation in Calgary really going to continue to fund research based on this stuff? I certainly hope not.
From the Alternative Mental Health (Safe Harbor Project) web site
"Synergy has about 50 active "Truehope Assistants," most of them former patients who work for expenses. To date, they have helped more than 1,000 fellow sufferers. The Lethbridge-based firm can be reached at 1-888-TRUEHOP or via the Internet at www.truehope.com . "We have had about a 90% recovery rate among those with bipolar disorder," Stephan told the Safe Harbor Project. "We've had similar success with schizophrenia, ADD, and other mental disorders - even fibromyalgia." The Synergy Group has contacted the Safe Harbor Project, seeking their assistance in setting up university studies in the United States."
Truehope Nutritional Support
Telephone Triage
It is important to emphasize that Truehope did not employ mental health professionals to answer their phones.
For the most part, the people on the other end of the phone had either suffered from mental illness themselves, had used the Empowerplus products themselves, or members of their families had used the product. These people had become true believers in Empowerplus.
These associates however assumed the undeserved position as "experts", and their goal was ultimately to help support the sale of Empowerplus. They were not just order-takers, they became advisors to people who were sometimes deeply disturbed individuals.
It is apparent to any mental health professional that this is not the way that this type of service should be run. But it's an excellent way to run a business operation.
Registrant:

The Synergy Group of Canada Inc. (TRUEHOPE2-DOM)
Box 1254,
Cardston, Alberta T0K-0K0
CA


Domain Name: TRUEHOPE.COM
Administrative Contact, Billing Contact:
F., Stephan Anthony (SAF39) truehope@TELUSPLANET.NET
The Synergy Group of Canada Inc.
635-2nd Ave.,
Cardston, Al T0K-0K0
CA
403-653-3336 (FAX) 403-653-2654


Technical Contact, Zone Contact: Hostmaster, DNS (DH7864) dns.hostmaster@DYNAMICWEB.NET
WebHosting.Com
Suite 700
Toronto
ON
M5V 2H1
CA