---
China's TCM (Traditional Chinese Medicine) Wars
An attack on the traditional healing arts has inflamed adherents and sparked a debate about Western healthcare.
By Mark Magnier
Chinese Professor Zhang Gongyao and fellow critics have blasted Chinese medicine as an often ineffective, even dangerous derivative of witchcraft that relies on untested concoctions and obscure ingredients to trick patients, then employs a host of excuses if the treatment doesn't work. For adherents of the 3,000-year-old system, this borders on heresy. The Health Ministry labeled Zhang's ideas "ignorant of history," and traditionalists have called the skeptics traitors bent on "murdering" Chinese culture.
The Province of Ontario wants to regulate TCM as a separate entity. What exactly are they going to regulate? The issues here are plainly that TCM has problems, and can never be regulated as long as the archaic methods of diagnosis and treatments are studied scientifically. Most of TCM is quackery, and those that practice it are unable to satisfy even the most elementary standards of evidence based medicine. Those TCM practitioners want to restrict what others can do without "proper" training. My opinion is that there is no such thing as "proper" training because TCM has little or no value in the grand scheme of things.
---
Acupuncture Presentations
Contaminated Acupuncture Needles Spread Fear
Deja vu - all over again
Montreal - March 15, 2004
Contaminated acupuncture needles again made headlines. The Quebec government is asking more than 1,100 people to have a blood test for HIV and hepatitis after a woman who practised acupuncture illegally for 25 years failed to follow proper sterilization techniques.
Toronto class-action lawsuit against acupuncturist and MD
The Settlement
The Settlement was reached on March 26, 2006. The original suit was filed against a North York acupuncturist for allegedly using improperly sterilized needles, possibly causing more than 30 patients to contract a painful skin disease and exposing hundreds to the risk of an HIV infection. The suit names acupuncturist Sandra Testaguzza, who worked out of the Ruth Pettle Wellness Centre on Bathurst Street near Wilson Avenue, as well as out of her Islington Avenue home. The suit also targets Dr. Alvin Pettle, who, according to the plaintiff's statement of claim, owns and operates the wellness centre. This is not about Acupuncture, nor is it about Alternative Medicine. It's about the government, and the regulated health professions who have not only ignored scientific facts, they have ignored the pleas of the public to do something, anything to clean up the dirty little secret. Ontario has again refused to protect the public from another contaminated source.

Could this tragedy been averted if the Ontario government had gone ahead to regulate this quacky "profession"?

I doubt it. There are so many quacks out there who already are licensed as health care professionals, what difference would it have made?

One of the CAM practitioners, named by the Toronto Star, has nearly two decades of "experience" as an acupuncturist. She is actually associated with a York University Wellness Clinic, and a licensed medical doctor. You would expect that her practice would have been under the watchful eye of someone, wouldn't you?

But, the CPSO (College of Physicians and Surgeons of Ontario), has no interest in regulating Alternative Medicine, and they surely have no jurisdiction over unlicensed quacks who work for doctors in their own offices. Their policy on Complementary Alternative Medicine does not protect the public from "unlicensed" associates in the doctor's office, does it? That is the job of the CMPA, the Canadian Medical Protective Association.

The OMA (Ontario Medical Association), couldn't care less, either. They support all sorts of wacko practices, and even have a Complementary Alternative Medicine Section.

In fact you can read a speech to the Ontario Legislature by Linda Rapson. She and her friends are largely responsible for the growth in interest among physicians in acupuncture in Ontario. I have not seen Dr. Rapson interviewed about this recent outbreak. In fact, an invitation to take a series of Acupuncture courses in Toronto just arrived on my desk this week. Click here and search the University of Toronto for CME courses in acupuncture.

Then there's MPP Monte Kwinter's presentation before the Legislature that eventually led to the passage of an amendment to the Medicine Act that actually supported the "almost anything goes" attitude we hve today. He reminds all of us that doctors are ultimately responsible for the well-being of their patients. Well, I'll be damned!! Is this the same Monty Kwinter who is a hero to the likes of Tim Bolen, Talk International, and the IAHF? I especially like the way that these "friends" don't appreciate the work that I do every day.

Complementary Medicine is so full of quacks that most of its claims couldn't hold water, there is little or no regulation, and yet their minions grow more powerful, despite tragedies such as this. The government of Ontario assures us that nothing will change. There will be more and more victims down the road. This government uses gestapo tactics to audit medical doctors, and attacks the average doctor's right to earn a living, while they protect the criminals who abuse and injure patients. I don't get it!

I call on the Ontario Legislative Assembly to repeal the Act that protects unlicensed alternative medical practitioners, and to assure the public that the regulated health professions will be held accountable. The buck stops here, and it won't get any better until the dirty little tricksters who use alternative medicine as a cover for incompetence get sent away for a very, very long time.

Terry Polevoy, MD
HealthWatcher.net
Toronto's Dirty Little Secret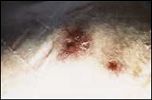 Letters to the editor - Toronto Star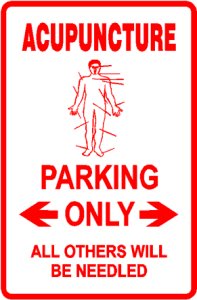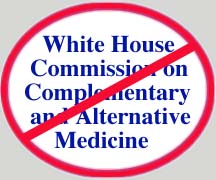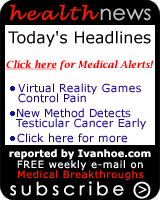 A Manual of Acupuncture
Peter Deadman
Kevin Baker
Mazin Al-Khafaji
Once in a great while an extraordinary book is published that sets an entirely new standard in its field. A Manual of Acupuncture, published by Journal of Chinese Medicine Publications, is just such a book. Painstakingly researched over many years by Peter Deadman, editor-in-chief of The Journal of Chinese Medicine, and colleagues Mazin Al-Khafaji and Kevin Baker, this book is certain to become the primary reference in the West for the study of acupuncture points and channels.
---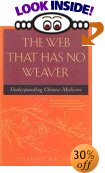 The Web That
Has No Weaver:
Understanding
Chinese Medicine
Ted J. Kaptchuk
Completely and thoroughly revised, The Web That Has No Weaver is the classic, comprehensive guide on the theory and practice of Chinese medicine. This accessible and invaluable resource has earned its place as the foremost authority in the synthesizing of Western and Eastern healing practices.
---

Acupuncture Risk Management
David C. Kailin
This book is primarily intended to train acupuncturists to assess many dimensions of risk, and to implement practical strategies for the prevention of harm. More generally, it guides all complementary medicine providers toward practicing safely in the social, legal and medical contexts of America. - It is out of print but can be ordered used from Amazon.
---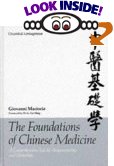 Foundations of Chinese Medicine:
A Comprehensive Text for Acupuncturists and Herbalists
Giovanni Maciocia
This is truly one of the best texbooks I have every seen that explains acupuncture and chinese medical theory. Very comprehensive and informative. It begins by explaining foundational principles of chinese medical thought such as: yin and yang, the five elements, vital substances, the trasformation of Qi, the function of the different organ systems and patterns, and concludes with very descriptive information on the action and use for most points. This text is used at many acupuncture colleges around the nation. A MUST HAVE for all who have a sincere interest in chinese medicine. Keep an eye open for Giovanni's next work "Diagnosis IN Chinese Medicine".
---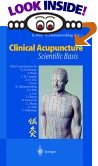 Clinical Acupuncture:
Scientific Basis
Gabriel Stux
R. Hammerschlag
B. M. Berman
There is a large increase in interest in acupuncture by health care consumers. The three main reasons for this are medical effectiveness, cost effectiveness and the credibility that clinical trials and physiological research have provided. Acupuncture is rapidly moving out of the arena of "alternative" medicine, in large part again because it is grounded more firmly than other alternative treatments in research. The book provides the reader with the up-to-date information on the clinical bases of acupuncture.
---

Acupuncture
Risk Management
David C. Kailin
This book is primarily intended to train acupuncturists to assess many dimensions of risk, and to implement practical strategies for the prevention of harm. More generally, it guides all complementary medicine providers toward practicing safely in the social, legal and medical contexts of America. - It is out of print but can be ordered used from Amazon.
---